"Alongside critique and discourse on art in relation to Africa, access to the international market is crucial to the growth and sustainability of art from Africa. AKAA offers both and I'm happy to support this."
Azu Nwagbogu is the founder, curator and director of LagosPhoto Festival and AAF Gallery, a subsidiary of the African Artists Foundation. African Artists Foundation is a not for profit organisation founded in 2007 dedicated to promoting art in relation to Africa and diaspora. AAF organises art exhibitions, competitions, and workshops with the aim of unearthing and developing artistic talent in Africa.
Azu Nwagbogu founded the National Art Competition in 2008, an annual visual arts competition in Nigeria that provides a platform of exposure to emerging Nigerian artists. Azu Nwagbogu also serves as founder and director of the LagosPhoto Festival, an annual international arts festival of photography that brings leading local and international photographers in dialogue with multifaceted stories of Africa.
Azu Nwagabogu has served as a juror for the Dutch Doc, World Press Photo, Rencontres de Arles and the POPCAP Photography Awards. Azu Nwagbogu has curated several local and international exhibitions including the Arles Discovery Award. He lives and works in Lagos.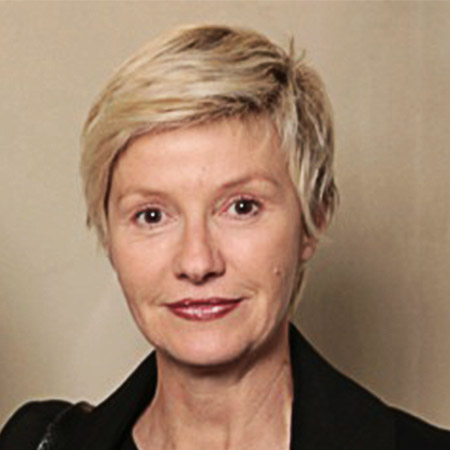 "The idea of creating a fair centered on art from Africa is a true opportunity for Paris. It is time for Paris to take the floor again on the art scene from Africa. Artists from the African continent, together with those from the diaspora draw a new cartography based on their environment. As they witness globalisation they reveal the breathtaking acceleration of our mindsets and production systems. In 1989, with Les Magiciens de la Terre, Jean-Hubert Martin broke down barriers of artistic criteria. With my gallery, I've always kept a close eye and supported artists from emerging countries, artists from continental Africa and its diaspora in Cuba, South America and North America. AKAA will allow each and every one of us to discover those artists."
Dominique Fiat graduated in History and Art History while training in classical and contemporary dance. Then, she became a photo model and worked in the fashion industry for many years.
In the 1990's, she opened her first gallery in Paris, Fiat & Dhoye art contemporain and then partnered with Claudine Papillon.
In 2004, she opened the gallery Dominique Fiat in the Marais, nearby the Picasso museum. She specialized in contemporary art and new images technologies. Dominique Fiat supports the most original creators by organizing the first French exhibitions of young talents such as Camille Henrot, Safaa Erruas, Hicham Berrada and Eva Nielsen. The gallery participates in many fairs: FIAC, Paris-Photo, Photo Miami, Volta New York and Art Basel and encouraged the development of emerging markets.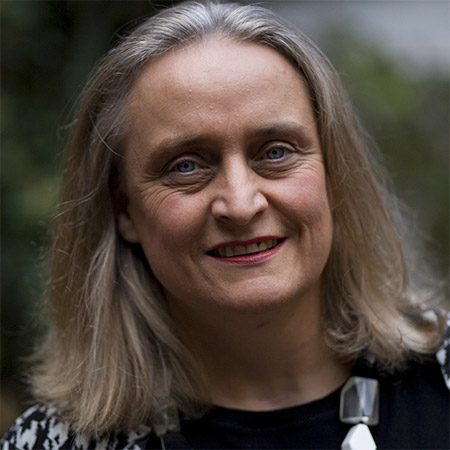 Elisabeth LALOUSCHEK
AUSTRIA
"October Gallery opened in 1979, to exhibit contemporary art from around the world. In the 90's October Gallery became the point of reference in London for contemporary African art and artists. We collaborated widely on projects with institutions such as SOAS – University of London, the British Museum, and the V&A – Victoria and Albert Museum. As AKAA will be the first fair in Paris dedicated to contemporary art from Africa, it will be very interesting to be part of the committee and lend my experience to the selection."
Elisabeth Lalouschek, Artistic Director & Director of Art Sales at October Gallery, was born in Vienna and holds an MA in Fine Art from the Royal College of Art. She joined October Gallery in 1987 and has been instrumental in creating a solid foundation for the idea of the "transvangarde", the transcultural avant-garde. Lalouschek has furthered the careers of a range of outstanding artists. She has organised and curated the majority of exhibitions at October Gallery, as well as collaborated on numerous projects nationally and internationally, most notably those promoting contemporary African art.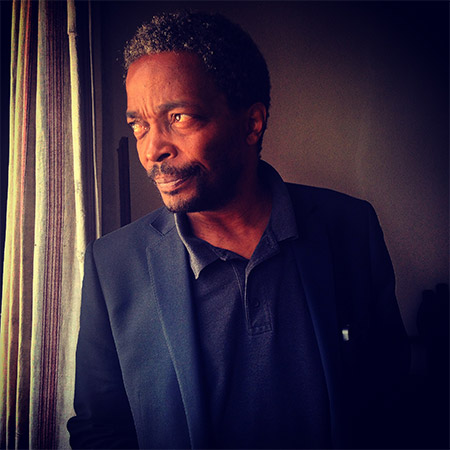 "AKAA – Also Known as Africa, this title expresses the impossibility of confining the continent within a single definition. There is not one essential Africa. Instead, there are multiple Africas, defying the notion of essentialism. With this polysemy, we challenge the viewer to see multiple meanings, and to recognize that we don't work with the usual concepts. Africa and its artists are not trapped in a geography established by History. Africa, in this way, is perhaps understood as a metaphor, one that could transport us beyond fixed boundaries. It is an invitation to a voyage. An invitation to leave behind all forms of essentialism."
Simon Njami is a writer, independant curator, art critic, essayist and lecturer.
Co-founder of the legendary Revue Noire, devoted to African and non-Western contemporary art, Simon Njami was a pionier in showcasing the works of contemporary African artists on the international scene, and reflecting on their work.
He was the Artistic Director of the Rencontres de Bamako, the African photography Biennale from 2001 to 2007. His famous exhibition Africa Remix, was presented in Düsseldorf, London, Paris, Tokyo, Johannesburg and Stockholm from 2004 to 2007. He co-curated of the first African pavilion at the 52nd Venice Biennale. He participated in the development of the first African contemporary art fair in Johannesburg in 2008. He was also the Director of the Triennial of Luanda and Douala in 2010 and the Artistic Director of Picha, the Lubumbashi Biennale in 2010. His exhibition The Divine Comedy – Heaven, Hell, Purgatory by Comtemporary African Artists was presented to the MMK in Frankfurt, the SCAD Museum of Savanah and the Smithsonian – National Museum of African Art in Washington, DC.
He is the Art Adviser of the Sindika Dokolo Foundation (Luanda) and the Artistic Director of the Donwahi Foundation (Abidjan). He is a member of the scientific boards of numerous museums.
Simon Njami was also the Artistic Director of Dak'Art Biennale, in 2016 and 2018.