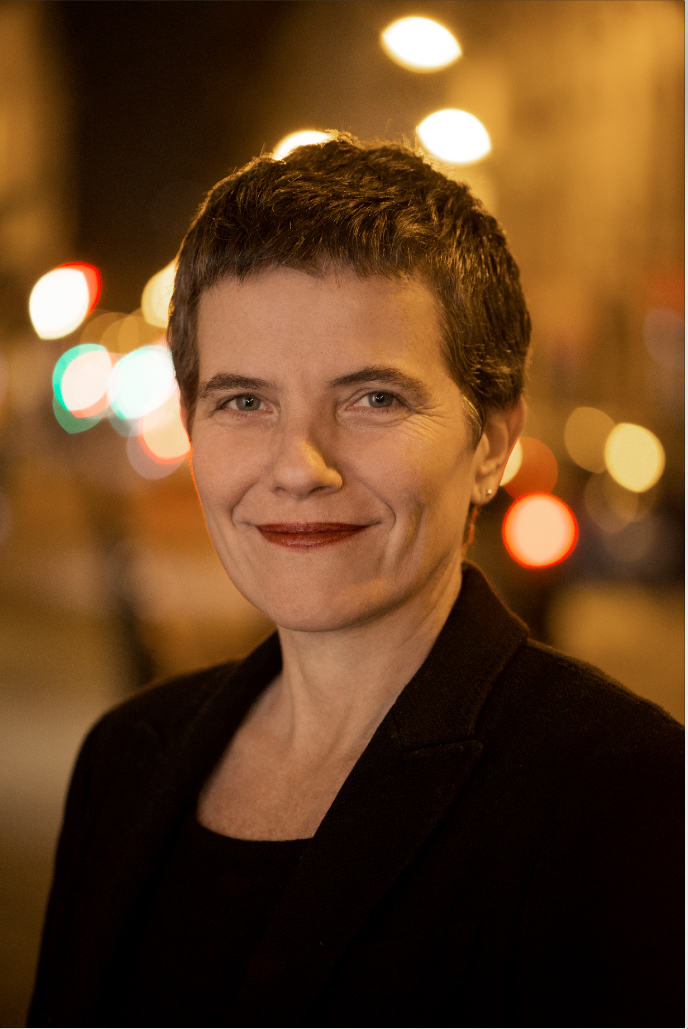 Doctor in English studies and lecturer at the University of Paris-Diderot until 2002, Bénédicte Alliot was Director of the French Institute of South Africa in Johannesburg (2002-2006), then Cultural Attaché at the French Embassy in New Delhi, India (2006-2010). She then headed the Cultural Seasons unit at the Institut Français in Paris. Since early 2016, Bénédicte Alliot has been the Executive Director of the Cité internationale des arts, a residency centre that welcomes 326 artists, writers, filmmakers, dancers, playwrights, etc. from more than 100 countries located in the centre of Paris, in the Marais and Montmartre districts.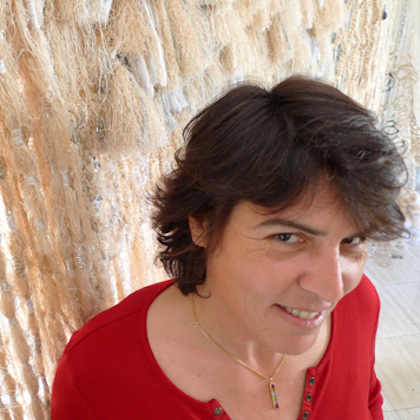 Nawal Slaoui is an artistic and cultural event planner. She is also an independent curator. She is based in Casablanca, Morocco. Since 1994 at the beginning of her career, until today, Nawal has been both a witness and an actor of the genesis and development of the contemporary moroccan art scene. With her Franco- Moroccan origins and her atypical educational background, Nawal has been deeply influenced by three very distinct social and artistic cultures. She was born to a French mother and a moroccan father, and spent her secondary and higher education in the US. Her curiosity and interest in all forms of artistic expressions lead her to work as an event planner and in the production of artworks (video, photography, sculpture, etc.), as well as in the promotion of contemporary artworks by many young Moroccan artists, like Mounir Fatmi and Hicham Benohoud in 1997, or Hicham Berrada in 2011. Nawal has a broad experience in the cultural field. She founded Cultures Interface that produced exhibitions in Morocco and internationally (Casablanca, Marrakech, Paris, New York and Marseille). She is a member of the Board of Directors of Uzine (a cultural foundation based in Casablanca).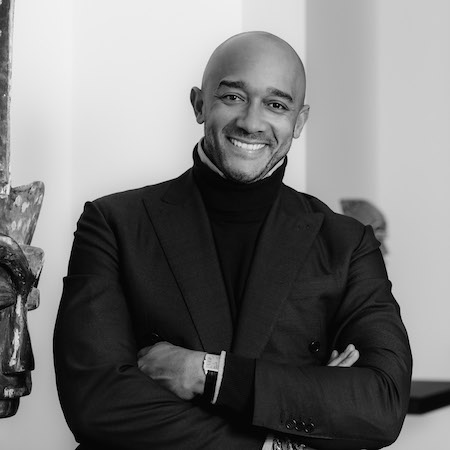 Didier Claes is an expert in Central African arts. During the 1970s, as a child, he travelled with his father to the most remote villages in the bush, in search for collector's items. He learnt how to distinguish cultures, traditions and techniques. At the age of 11 he began to buy artworks to make his own little collection. He was also trained with the first antique dealers venturing into the region. Settled in Belgium at the end of his teenage years, he deepened his knowledge. For about ten years, he supplied the merchants in Brussels and Paris. He then turned to the United States where he made a new start in 1996, by participating in dozens of art fairs meeting people important to the sector. From the 2000s, Didier Claes has exhibited his own selection of artworks at numerous art fairs such as the International Tribal & Textile Arts Show in New York, the Belgian Antiques Fair, Bruneaf and Grands Antiquaires in Brussels, as well as Parcours des Mondes and the Salon du collectionneur at the Grand Palais, in Paris. In 2002, Didier Claes opened his first gallery in the renowned Sablon district of Brussels. He then devoted his activities to the presentation of fine art objects from major Western collections. Since 2005, he has been a member of the Chamber of Experts in Works of Art and has also been a member of the Royal Chamber of Antiquarians of Belgium and the Syndicat National des Antiquaires français. Today, the Didier Claes Gallery is located in a prestigious space and now welcomes many American and European collectors as well as international museum institutions. Favouring excellence and passionate about all forms of art, Didier Claes likes new challenges, such as motivating young collectors, bringing to light objects that are still unknown, and opening new markets like in China or Africa.