A moment with Ephrem Solomon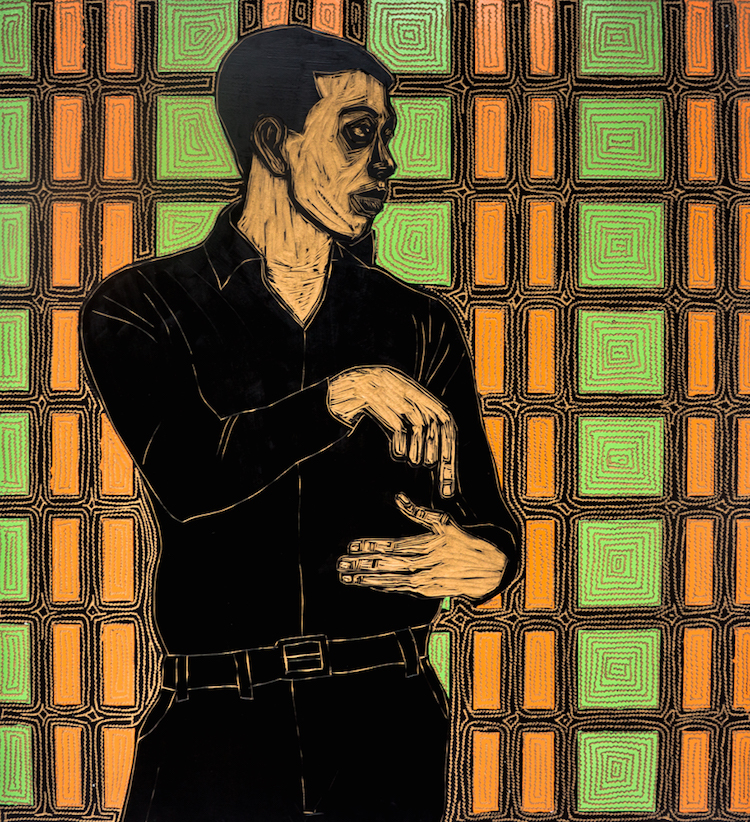 Ephrem Solomon was born in 1983 in Addis Ababa, Ethiopia where he lives and works.
He creates inquisitive works using wood cut panels and mixed media based on his socio-political observations of contemporary Addis Ababa. Trained in traditional printmaking, Solomon uses the carved marks to make constructed portraits informed by the people who inhabit the spaces around him, creating figures that can be recognized, but are also invisible in society.
What would you have done if you wasn't an artist ?
I can't imagine that. Art is life.
How did you end up using this medium instead of an other ?
It is a technique that allows me to experiment with different mark-making techniques so it is limitless. I can also combine it with other materials so it keeps evolving.
Tell us about a work of art that is special to you ?
From each series I do, there are works that signal a point where the concept becomes clear for me. So its difficult to choose only one.
Do you consider yourself as an activist artist ?
I think all art that comments on life is being active in society.
What is inspiring to you ?
I am inspired by many different things, by the past, the present and what may happen in the future.