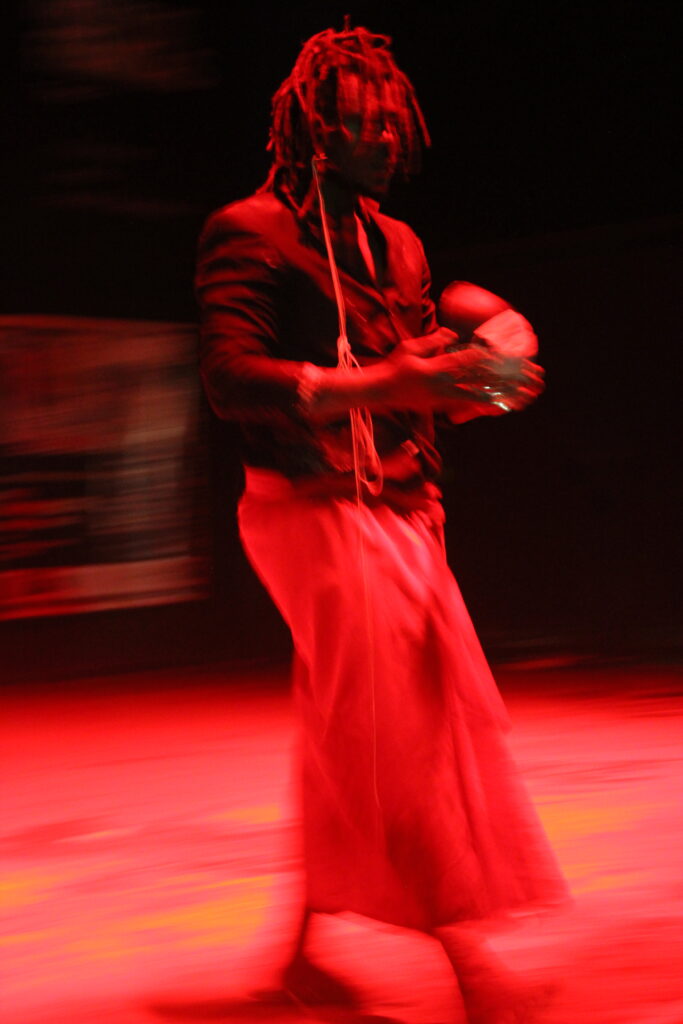 The third edition of the ellipse Prize is dedicated to emerging artists from Togo and reflects upon the theme "dreaming memories". 
Ras Sankara, winner of the ellipse Prize 2023 will present a solo show at AKAA
Kossi Aféli Agboka, also known as Ras Sankara, is a Togolese self-taught artist.
His practice is rooted in street performance art. He also works as a visual artist, socio-cultural activist and organiser of artistic events. As an artist committed to socio-political issues, he expresses and denounces the problems his country and, more broadly, the African continent and the world face. Ras Sankara is a leading figure in performance art in his own country. He has also worked in Benin, Ghana and Ivory Coast. According to the artist,  it is essential to "kill fear, resurrect courage with optimism, through photography, installation and performance." 
ellipse art projects is an initiative launched by Ellipse Projects, a French infrastructure, design and construction company which operates in sub- Saharan Africa and Asia. The endowment fund launched the ellipse Prize in 2021, a travelling competition of contemporary art, whose objective is to promote the mobility of artists so that they can share their work and address specific topics each year.